warning: tmi
about a month ago, i had my IUD removed (which my insurance did not cover!) and was told it could take anywhere from 2-12 weeks til i got my period... well, saturday morning eric and i went to a few moving sales (that pretty much sucked) and my back started to hurt and then the cramps started... for someone that hasn't had a period in 4 years, let's just say i knew what it was - and thought, "what a great way to start the weekend!" i didn't feel PMS'y or anything, thank-god, but was really tired/blah and achy for most of the day - advil didn't seem to help so i need to find something a tad stronger i guess... as spoiled as i was for 4 years - i'm glad my body is getting back to normal again and stays that way... :)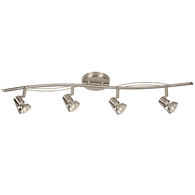 as for the rest of the weekend - eric and i decided on paint colors for the dining room and the two bedrooms... my thought is that it will be easier to paint BEFORE i move-in, since there's less stuff to move around... his thought is, "what's the hurry, why do everything now" - must be a male/female thing... from my perspective - i'd feel better knowing the house was semi-ready when i got there compared too 'still in progress' come april 1... we didn't organize/go-thru any closets, like i had hoped, but i did make some space in the laundry room for some boxes - guess any progress, is good progress right? i also ordered a new light fixture for the dining room - the current lighting in there is circa 1984 so i feel this is a VAST improvement... :)

on saturday - we tried a new restaurant (new to us anyway) called qdobo mexican grill - it reminded me a lot of chipotle but with a few more options... i decided that most of my flex points would have to be used and combined lunch/dinner into one meal - it was pretty good though i have to say baja fresh has MUCH better salsas... yesterday, i met a girlfriend for lunch and we had planned on doing mediterranean but the place was closed - we opted for sushi instead... good choice, i thought... for dinner - eric grilled some marinated chicken and we had that with pesto pasta and a nice salad... it's rare that i eat-out twice in one week so i'm hoping this doesn't affect wednesday's weigh-in... :(

as for exercise - i wasn't feeling like it on saturday but since it was close to 70 degrees yesterday, i went for an hour-long jog/walk... it felt great to be outside so i'm glad i waited... hope this weather lasts but i know it won't... :(

happy monday...
---